How it works

1. Submit your business
Submitting your product to Pitchmantra is simple. DIY for free or Purchase a launch package, then complete our form. This only takes a few minutes, and we will do the Rest

2. We'll hand-craft the perfect pitch
For DIY package, you can do it for FREE,
For Regular package, with some advance features, you can write the pitch and it will send to #100+ of publishers at once
For the premium packages, after you have provided the basic information, we will custom write your product pitch, and after your confirmation, this pitch will be released to list of publishers.

3. Some details about the publishers included in the list?
We track top Startup, Technology news site publishers, writers etc on regular basis, and our list include publishers from forbes, mashable, techcrunch, rea-write and other top technology publications.

4. Track your compaingn!
Once the startup launch package is completed, you can see the detailed stats of email open, email clicks etc details inside dashboard.
Some of our partners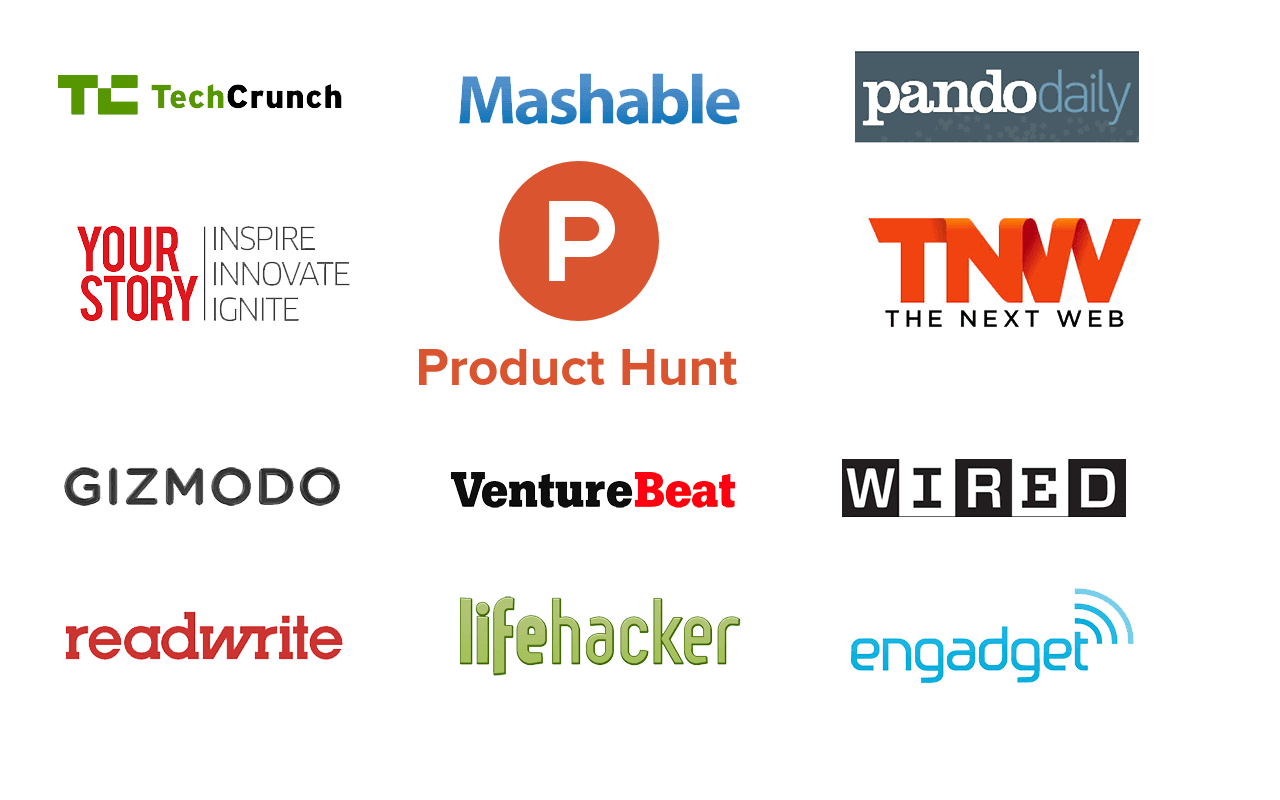 The Benefits

Custom made PR and directory list, submitted manually by professional PR/Marketing team

Huge Time Savings over DIY

Help to generate SEO without spending lot of money

More Targeted traffic to help you convert more users to increase your sales
Our customers love us
"Many thanks to @Pitchmantra for all the help with spreading the word about my Kickstarter!"

Simen Fure Jørgensen
Founder of Playing Lean
"@Pitchmantra Thank you for bringing the @Chatterclubevo dream closer to reality. Keep up the good work. #startup #enterpreneurship"

Basimane Moikabi
Founder of CHATTERCLUB EVO
FAQ

What is Pitchmantra all about?.
Pitchmantra is Tech Startup's online marketing platform to deliver their startup pitch instantly to 100+ tech publishers, and submit startup details on 25 top startup listing sites.
How exactly this work
Based on our software, we create pre-filled pitch email instantly and its ready to tweak and send to tech publishers/blogs
Can i use this for unrelease or beta products?
sure. thing
Will i come to know if publishers have read the email
yes, under dashboard > myaccounts > logs you can see the list of publishers and their delivery/read status.
How is the publisher list compiled?
It is hand curated list, we have browsed in detailed through 900+ sites, and selected only around 140 top and best sites for based on relevance for submitting your startup pitch to publishers.
whats so special about this service?
You have worked crazy hard on your product to launch and show it to the world, so now its time to reach out to Press. We help you source the best hand curated list of sites and emails where your pitch email can be send to, We help save you tons of time by preparing the work for you.
Our pricing
FREE :) per pitch
Instant distribution of press releases to 10 publishers, journalists and tech blogs
Tweet from our official twitter handle
Distribution-List
$49
per pitch
Instant distribution of press releases to 10 publishers, journalists and tech blogs
Tweet from our official twitter handle
Real time Pitch analysis (Click, Open, Read)
Incude your startup in our newsletter for wider coverage
Purchase
$99
per pitch
Instant distribution of press releases to 10 publishers, journalists and tech blogs
Tweet from our official twitter handle
Auto tweet to our twitter handle
Real time Pitch analysis (Click, Open, Read)
Incude your startup in our newsletter for wider coverage
PR Coverage in our partnered publications
Purchase