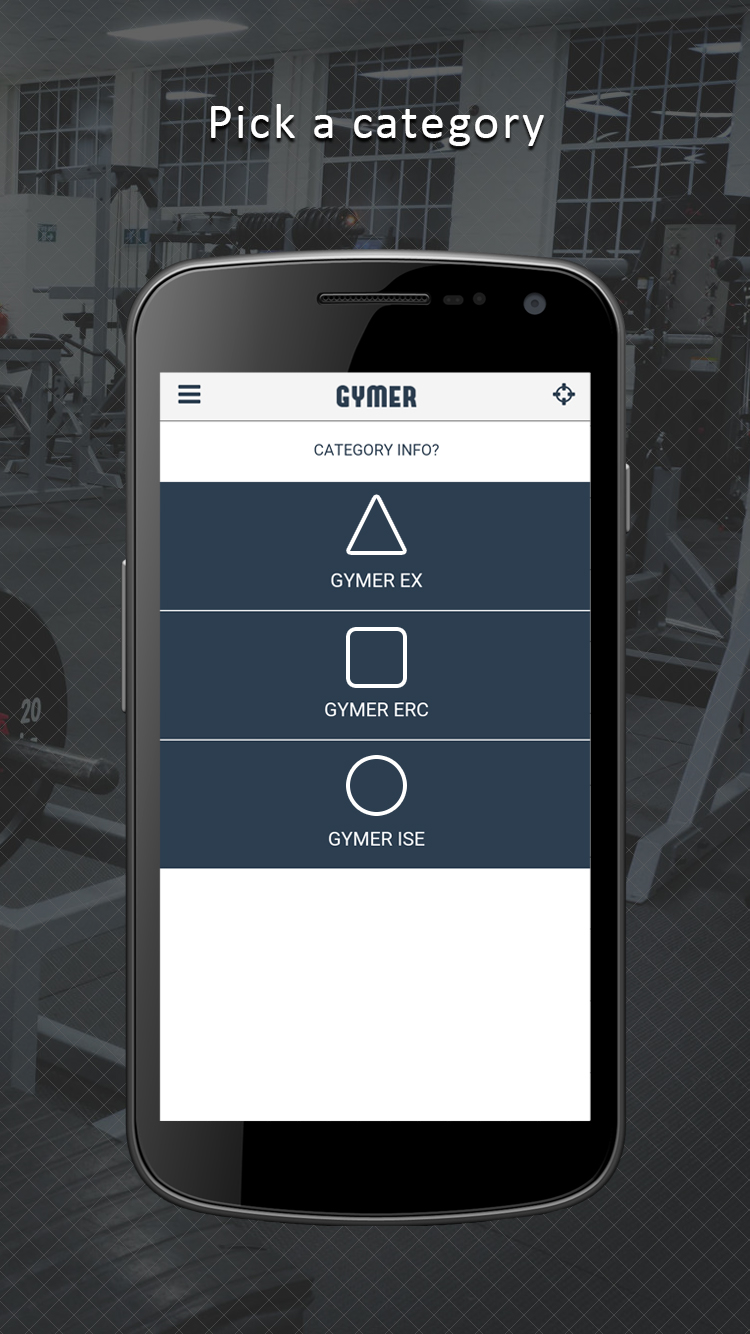 Bengaluru, India.
I head operations at Gymer, a Bengaluru based startup that provides solutions for the Health and Fitness industry.
Many people sign up for gym memberships to help themselves stay fit. But, with high membership fees, many are apprehensive about paying up, not knowing whether they will be able to use the gym regularly. On the other hand, many gyms face the problem of a low signup ratio and a high drop-out rate.
Gymer, a Bengaluru based startup, aims to solve this problem.
What is Gymer?
Gymer is a mobile app and web-based service that provides a cashless system for booking instant or in-advance workout sessions on an hourly basis. Users can decide when and where to work out, with a 'pay-as-you-go' option.
From the list of verified gyms that Gymer has tied up with, users can pick the one closest to them, and book hourly sessions for that day or the next. For every booking that gyms receive through their platforms, Gymer receives a nominal fee. Gyms are categorized based on their hourly rates and facilities. We currently have three different categories with respective pricing.
Value Proposition of Gymer : Win-win for all.
For our Users : With no upfront membership fees, users can workout on an hourly basis and pay as they go with Gymer.
For our Gym Partners: With a high attrition rate amongst gymers who sign up but do not return, the gyms are left with spare inventory that they can now productively use through Gymer.
How was the idea born:
The idea for Gymer evolved over catch-ups between Srikanth and his friends. Their day-to-day experiences, and issues related to gymming, became a point of discussion. This led them to the idea of 'gym-by-the-hour', with no upfront membership fees.
The Founders:
Gymer was co-founded by Srikanth Balakumar and Kushal Kumar. Kushal is an investment banker from the UK, and Srikanth, a 27 year old entrepreneur, comes from a technical background.
The Team:
We currently are a team of 8. Mehz Sheikh heads operations, and Suresh Gopalakrishnan and Varaprasad.A lead business development, with Munira Mitra managing public relations. We also have two partners' support, and engagement executives.
Current Status:
Gymer has so far partnered up with 180 gyms across Bengaluru. "The experience of signing up with gym partners has been quite pleasant. The major issue gyms face is that a large section of people come and sign up, but 60-70% do not return. So they were happy signing up with us."
We also have a partner-facing mobile app to help gyms manage and control their bookings. Gyms can also reach out to their users in case of emergencies, such as the gym being closed on a certain day, through it. The partner-facing app is also used to start and manage gym sessions. The user is provided with a verification code, which is entered into the partner-facing app to begin a session.
How to access Gymer:
Gymer offers their service through a mobile app, desktop, and mobile browsers. So far, we have seen equal traction across all platforms. We aim to stay active on all three platforms, to cater to people who are not comfortable keeping apps installed on their mobile devices.
Website: https://www.gymer.in/
Browser based web app: https://m.gymer.in
What are the payment modes available on Gymer:
We currently accept credit card, debit card, wallet and net banking payments through Paytm and PayUmoney, and plan to add more payment gateways soon.
Marketing:
We are focusing on organic growth, i.e., through word-of-mouth marketing and in-app referrals. We have raised a small seed round of funding, and aim to raise a further round in order to expand our services in the future, once we hit certain metrics.
Users can currently book only one day in advance, or for the same day. Bookings can't be cancelled or transferred to other people. However, users can reschedule the same by getting in touch with the gym directly, subject to their obligation.
Going Forward:
As we expand and add more cities, it will be beneficial as users can stick to their fitness routines even while they travel. The app also provides additional details about the gyms, such as contact details, address through Google maps, opening hours and facilities provided.
In future iterations, we plan to increase the booking window to 5 days and more with the flexibility of not being tied up to one Gym.
Gymer is a well-thought-out concept and solves a real consumer pain point: staying fit in the middle of busy schedules. Also, it makes sure users don't have to worry about their gym memberships.
Google Play Link: https://play.google.com/store/apps/details?id=com.gymer.user
Website Link: https://www.gymer.in

Interaction Chanel
Website: https://www.gymer.in
Facebook: https://www.facebook.com/gymer.ind