Gift wrap with app icons printed on it.
Wednesday, September 02, 2015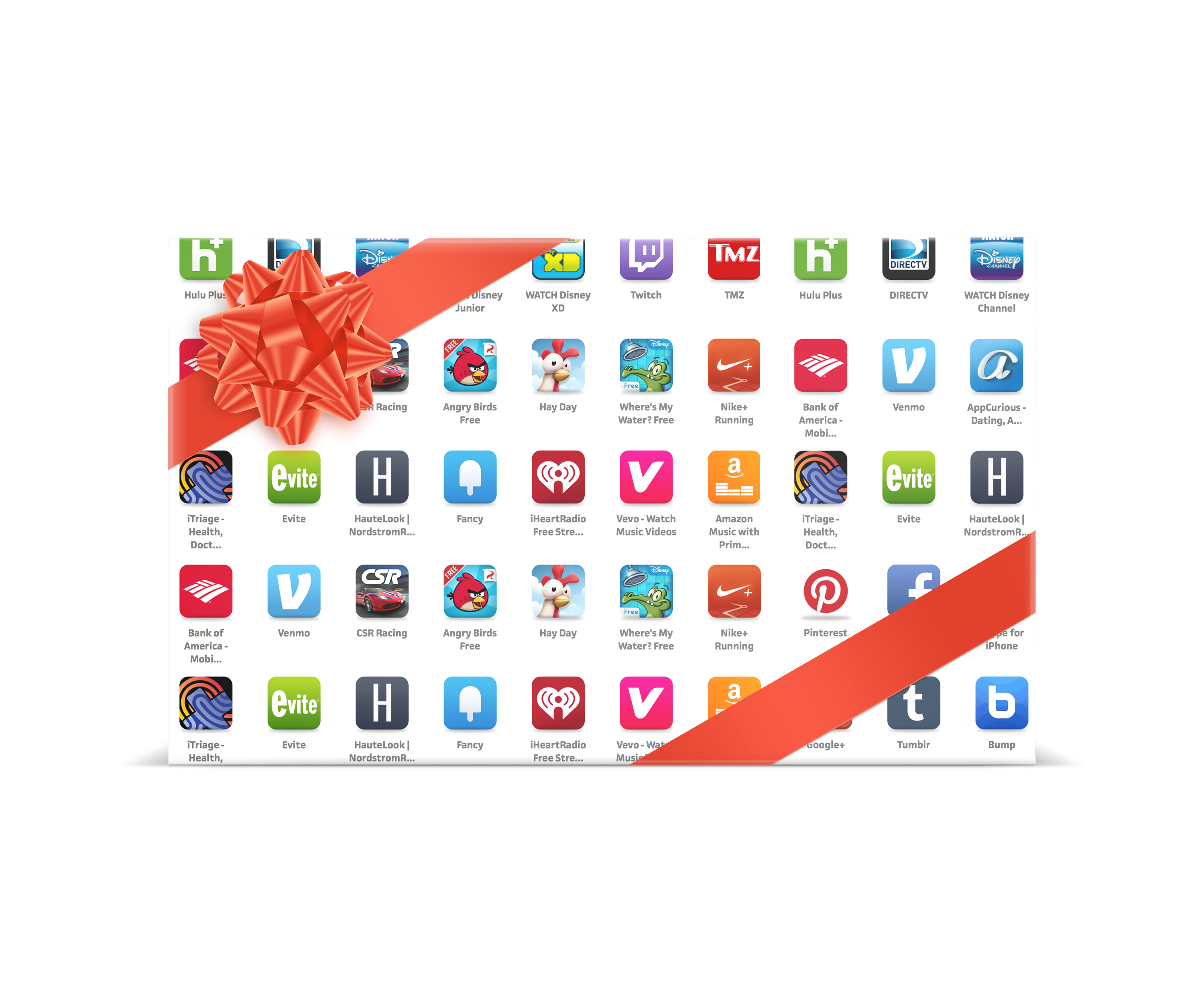 Los Angeles
Hello,
My name is Riz Nwosu and my company is called AppyPaper. We make gift wraps with a curated list of app icons printed on them. Our gift wrap although targeted at people who intend to gift mobile devices this holiday season, can be used to wrap any type of gift for any occassion.

AppyPaper is simply a gift wrap with a curated list of app icons printed on it and made available to anyone free of charge. A fun, unique and fresh spin on the old boring holiday gift wrap that is sure to impress and grab attention. AppyPaper puts the 'app' in Happy Christmas. AppyPaper is an opportunity to make a lasting impression with a gift that will surely be remembered, talked about and appreciated.

During our beta test of 1000 sheets, we discovered that most recipients of AppyPaper gifts took great pains to carefully remove and preserve the AppyPaper. It was quite hilarious to watch. Some recipients considered it a soft recommendation of apps from the gifting party, proving that AppyPaper is a truly organic, lighthearted and effective way to reach potential users.
Here are some benefits of AppyPaper to app developers:
1. Save money.
Promoting apps during the holiday season is very expensive. AppyPaper gives developers a far cheaper buy-in and better ROI.
2. Stand out from the crowd.
AppyPaper helps developers' apps stand out in a crowded holiday season marketing landscape. By utilizing this new medium to create awareness and deliver brand messaging, developers can cut through the noise while eliciting a positive emotional response from potential users.

3. Share in the love.
AppyPapers capture users' attention on the happiest day of the year when they are most excited about their new devices and developers' app gets to share in all that goodwill of the season.

4. Perfect timing.
The mobile devices gift wrapped with AppyPaper will certainly require new apps once activated. The apps printed on AppyPaper will get to be front and center at a time when users are in the most need of new apps - a perfect example of being in the right place at the right time. It's the next best thing to having their apps pre-loaded on the device.

We plan to print 100,000 sheets of AppyPaper with a capacity of up to 1,000,000 sheets depending on the demand of the 2015 holiday season. Please contact us for more details.
Interaction Chanel
Website: http://www.appypaper.com
Twitter: https://www.twitter.com/appypaper
Facebook: http://www.facebook.com/pages/AppyPaper/797642503627995