Tenqyu's drop!in named as a finalist for the "Accenture Customer Innovation Award" 2016 in Singapore
Saturday, September 05, 2015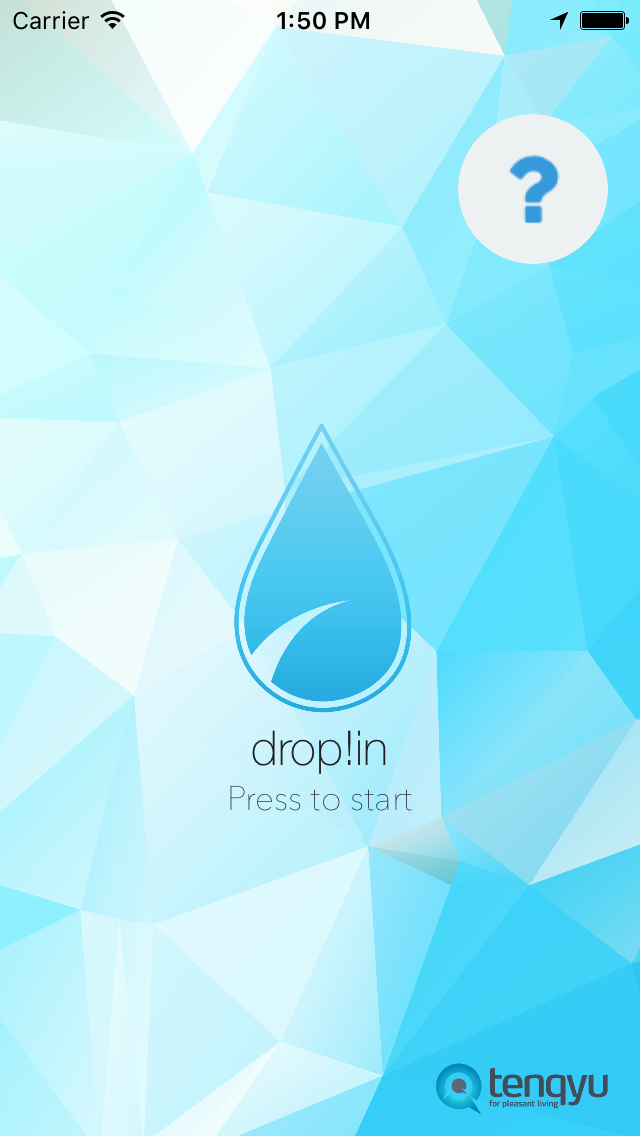 Singapore
Hi,
I wanted to let you know that drop!in beat a highly competitive group of Asian startup's and was named finalist for the "Accenture Customer Innovation Award".
We would be delighted if you could cover our achievement.
With best regards and many thanks, Jan
Tenqyu's drop!in Named as a Finalist for the "Accenture Customer Innovation Award" 2016 in Singapore
Singapore – Tenqyu, developer of the highly popular drop!in (idrop.in) app announced today that it has been named a finalist for the "Accenture Customer Innovation Award" 2016 in Singapore. Competition was fierce with over 230 high-calibre applications from all-over Asia. The winners of the Accenture Innovation Award will be announced on September 8th 2016 during the Millennial 20/20 APAC Summit taking place in Singapore from September 7th to 8th at the ArtScience Museum. Tenqyu's Jan Daniel Semrau will be presenting drop!in on Tuesday September 6th in the Great Room to a selected group of Investors and Industry Leaders.
"The drop!in community has grown tremendously on a daily basis over the last months" said Tenqyu's Founder Jan Semrau. "It is a great honour to be named a Finalist in the Accenture Customer Innovation Award. The nomination further validates drop!in's unique yet advanced offering we have for the mobile events market. We are looking forward to being a part of the Millennial 20/20 APAC Summit"
The Millennial 20/20 Summits focus at a unique time in the industry, where large and small businesses are dealing with a more-complex and ever-evolving consumer that requires them to think of innovation, disruption and technology as key components of their future. The way the consumer wants to shop, interact with brands, consume content and make payments are evolving and Millennial 20/20 aims to address this like no other event series has done before. The Summits in London, New York and Singapore look into the future of nextgen commerce from the perspective of a digitally savvy consumer with a micro-focus on key pillars that include Retail, Marketing, Mobile, Payments, Video, Social, E-Commerce, CRM, Advertising and Big Data.
Tenqyu is a technology company. Tenqyu builds effective Smart City digital solutions for the efficient management and optimization of the urban environment. Tenqyu uses geospatial augmented reality on a big data platform enhanced by artificial intelligence to build better urban experiences by providing solutions in smart mobility, financial technology, smart sports, and smart retail that make urban living more inclusive, innovative, healthy, soulful and thriving.
Tenqyu's, latest product is drop!in - "Nearby Events Happening Now!". Drop!in is a on-demand event app which aims to solve the problem of "What is going on around me now?" in your home town and while traveling. Wether you are in London, New York, Tokyo, or Singapore, Drop!in deliver's current event recommendations. Drop!in's recommendation engine is powered by a sophisticated artificial intelligence constantly learning and expanding her capabilities to recommend you more relevant events. Drop!in's data is aggregated via several data vendors ranging from Facebook, Eventbrite, or Eventful to Meetup.
There is always something to do, to learn, and someone to meet.
iOS Link: http://itunes.apple.com/app/drop!in/id1038351294?

Interaction Chanel
Website: http://www.idrop.in
Twitter: https://twitter.com/thistenqyulife
Facebook: https://www.facebook.com/TenqyuPage
Google Plus: https://plus.google.com/u/0/b/105430350203681664052/105430350203681664052/posts