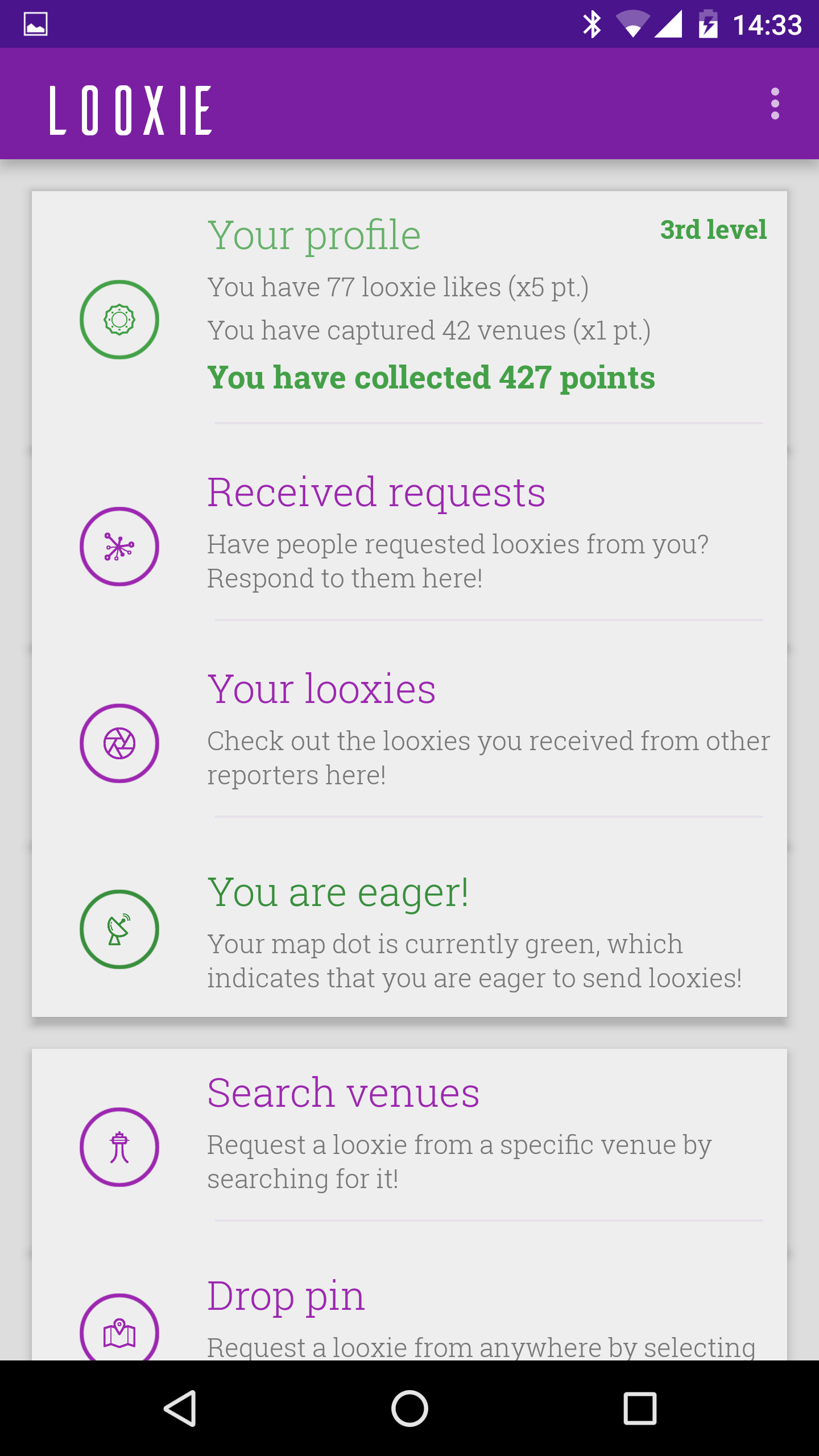 Cyprus
Hello there,
My name is Antonis and I'm the mastermind and main developer behind Looxie. I have created the Android app, database and push server for the app and it's actually my passion project inside our company, codehouse five.
I was so in love with the idea of the app (requesting photos from other people based on location) that, without a computer science background (I'm an oral surgeon and musician) I sat, learned Java, Javascript and a host of other technologies to implement my idea!

So, there you have it! I really hope you can write something about my app.
Thanks in advance,
Antonis Tsagaris
Looxie, an app that lets you send requests for photos to specific locations is now out on Android!
With Looxie, you can visit an in-app map and place pins on the map at places that you'd like to have a photo of.
Sitting at the airport waiting for your flight for the next three hours, thinking about what's going on right now in London? Awesome! Drop a request anywhere there is a user (users are visible on the map) and ask them for a photo!
Wondering if that beach bar is packed or more relaxed? Send a request to Looxie users around and ask them to send you a photo of the bar. Looxie helps make these sort of decisions much easier.
Are you the owner of an idyllic hotel in Santorini? Register and receive requests from users around the world! Reply to those requests with spectacular vistas of your hotel and maybe those Looxie users will be staying at your hotel come summer!
The possibilities are (as they say) endless.
Join Looxie today and have (or be) a reporter everywhere!
Google Play Link: https://play.google.com/store/apps/details?id=com.saladdressing.looksie
Website Link: http://looxie.co

Interaction Chanel
Website: http://looxie.co
Twitter: https://twitter.com/looxieapp
Facebook: https://www.facebook.com/Looxieapp/
Google Plus: https://plus.google.com/communities/111603644706948344043