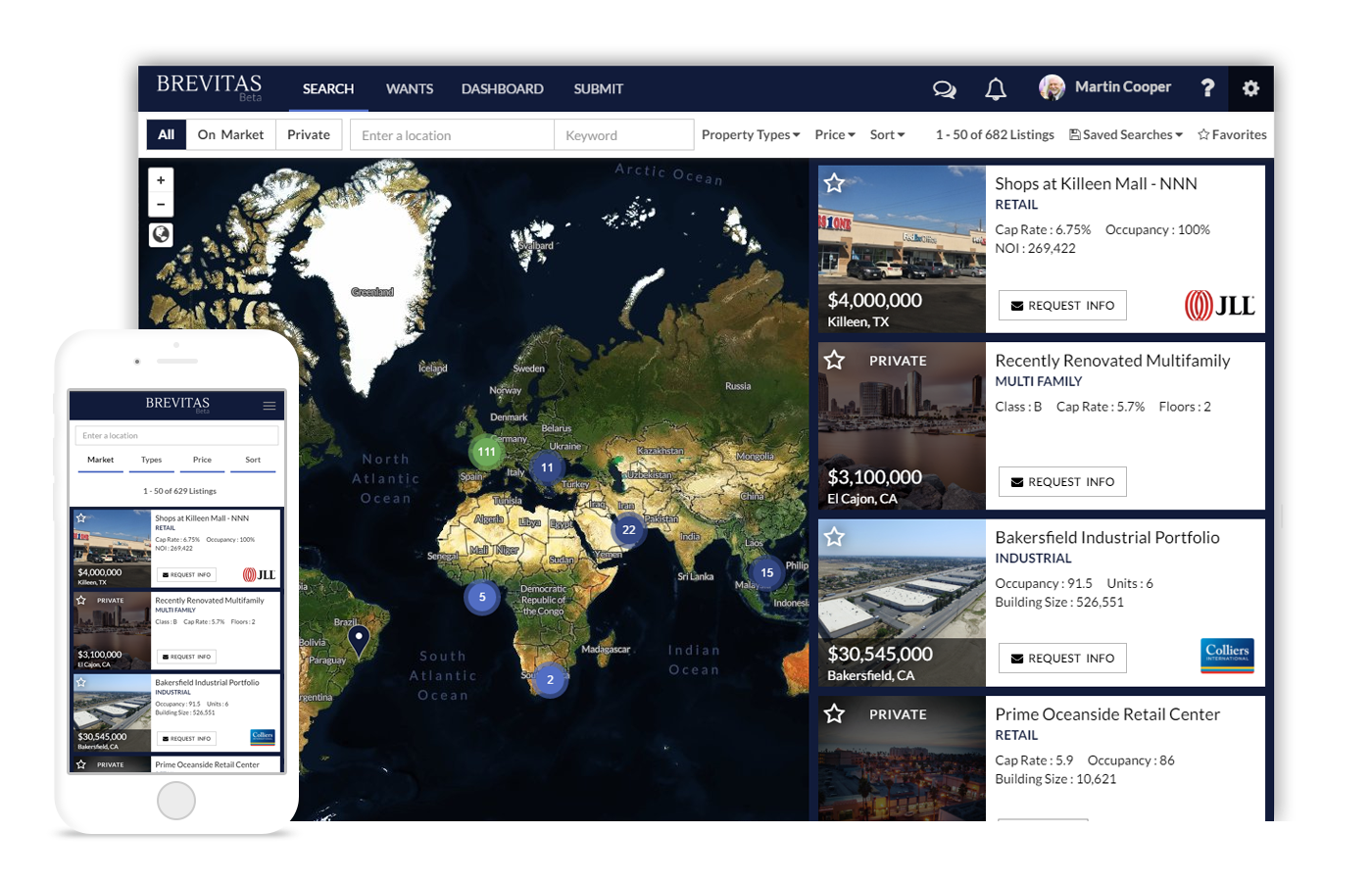 San Francisco
Brevitas is a global real estate marketplace with advanced sales automation technology.
Brevitas, a global real estate marketplace is set to release technology that could change how real estate is sold online. The company signed up over 10,000 members and listed $20 billion in property for sale during their private beta. They are now set to announce their new AI powered matchmaking technology. This technology will be released in March, during the upcoming launch of the company. Brevitas helps connect real estate buyers and sellers with machine learned matching technology. This will help shorten the real estate sales cycle by pairing real estate investors with the best opportunities that fit their needs.
Brevitas has focused on commercial assets during their beta, including; apartment buildings, hotels, and retail. Now with property for sale in over 48 countries, Brevitas is set to open a luxury residential division. The focus will start on California luxury homes.
The matchmaking algorithm takes in a multitude of factors and learned behaviors. It then delivers the best investment options to investors on the site. This is a contrasting strategy to MLS based listing sites. those sites only provide contact forms and search alerts to their members. The platform's goal is to not only connect investors to deals, but also to build a network and community.
Brevitas.com has seen over 95 deals closed on the platform during it's beta period.
Interaction Chanel
Website: https://www.brevitas.com
Twitter: https://twitter.com/BrevitasCRE